"It is our responsibility to treat customers like our own family"
Message from CEO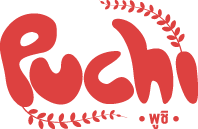 Tastier than you think...just one bite you will love it!
We would like you to try our baked crispy rice snacks "Puchi"
Our company was established in 2015 to produce rice-based snacks. Our vision is to build
on value- added product "Crispy Rice" which is made of purely Thai Jasmine rice and Thai
Riceberry under the brand "PUCHI".
We present "PUCHI" as an alternative healthy snack that is remarkable because of the
product itself and the design of packaging, which is colorful and unique compared to
other brands in the same category. As we believe, our healthy snacks will also be tasty,
fun and cheerful like other snacks.
We proudly deliver you an alternative way to improve your health in our delicious PUCHI
rice products made with nutritious ingredients and produced in our meticulous and innovative process.